McLaren Geneva Motor Show
'If you build it big, they will come'
Customer engagement is important to McLaren. Over the years since 2013 we've been designing and building the company's Geneva show stand with a brief to deliver a bigger execution year on year, aiming to entice as many people as possible to come and get close to the cars. But at the same time, we need to create dedicated spaces for key business activities, including VIP hospitality and spec rooms, so serious customers can choose how they want their car to look and feel.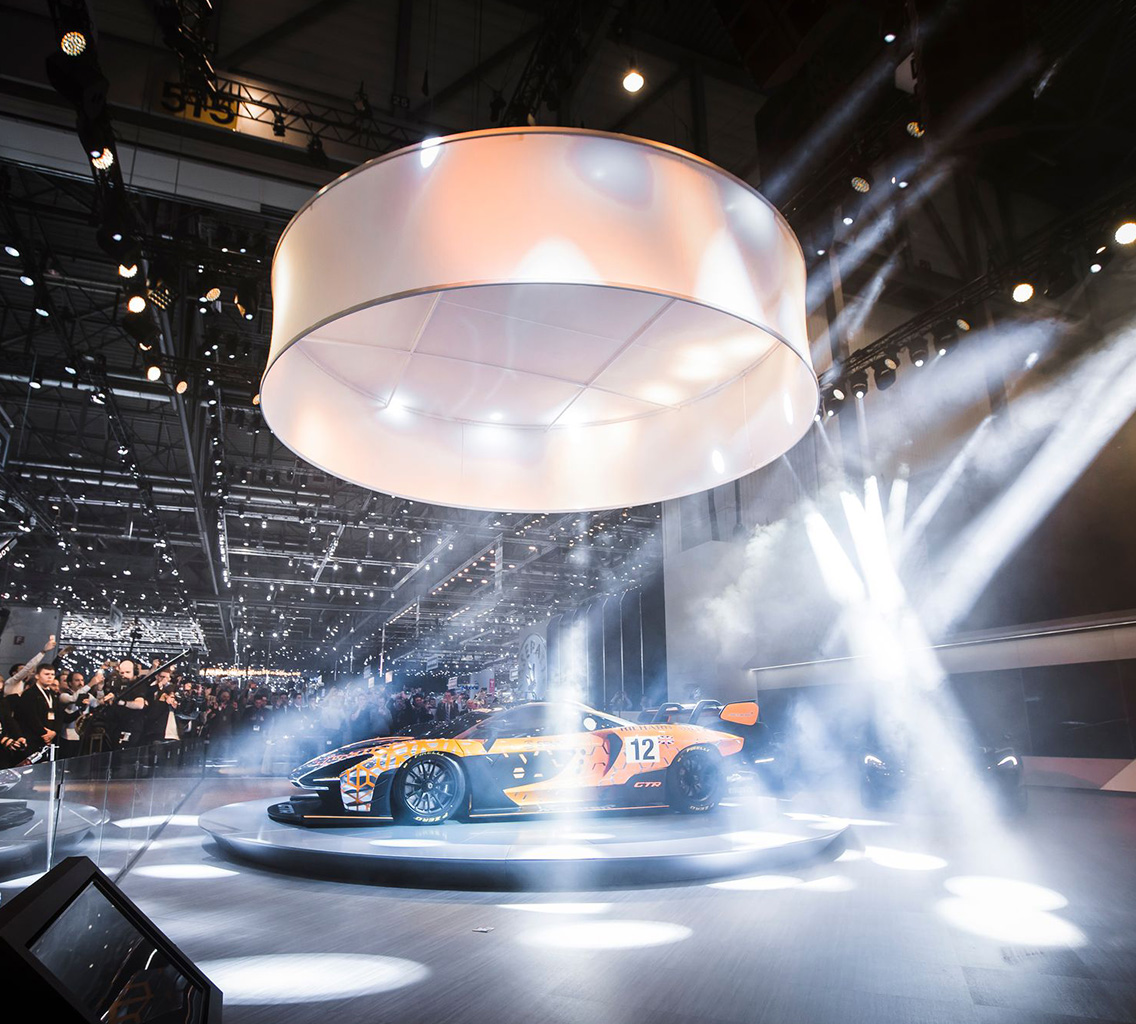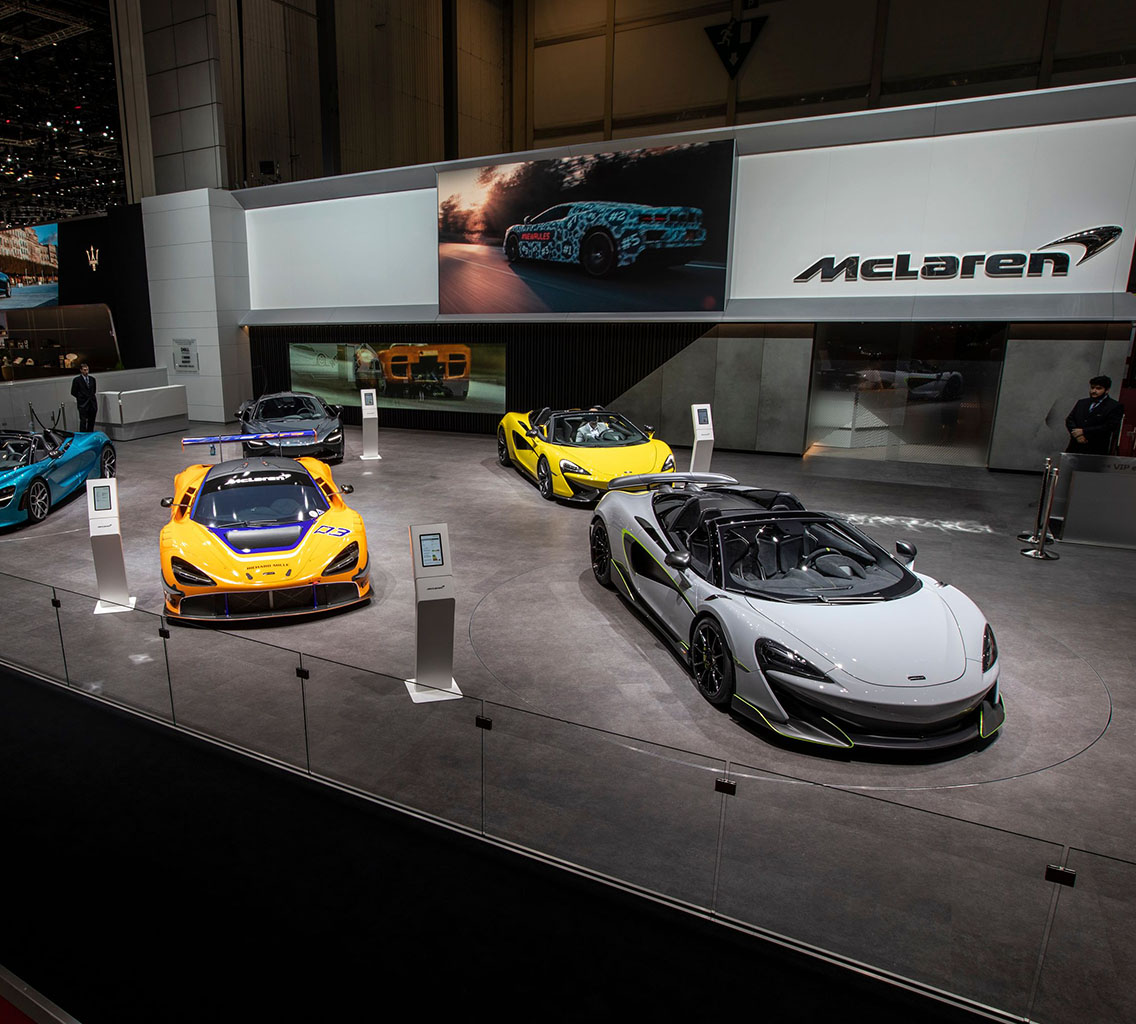 We pour our creative juices into all our projects. For McLaren at Geneva our logistics specialists also pull out all the stops. We liaise with all the third party suppliers and get on site early to make sure McLaren get their services delivered and connected up first. We manage all stand operations during the show, from build-up to breakdown and encompassing catering, hospitality, queue control and press day in between. We have up to 60 people on the site at any one time.
After seven years of being McLaren's go-to partner for Geneva no one was more gutted than we were when the 2020 show was cancelled at the 11th hour, or more determined to help McLaren get a return on their investment.
When the company wanted to repurpose the stand at a Motor Show of its own at HQ in Woking. We broke down the already assembled stand and got it installed at Woking within 48 hours.
We're proud of the faith McLaren showed in our ability to do that, and prouder still of our team's commitment to making sure we could deliver.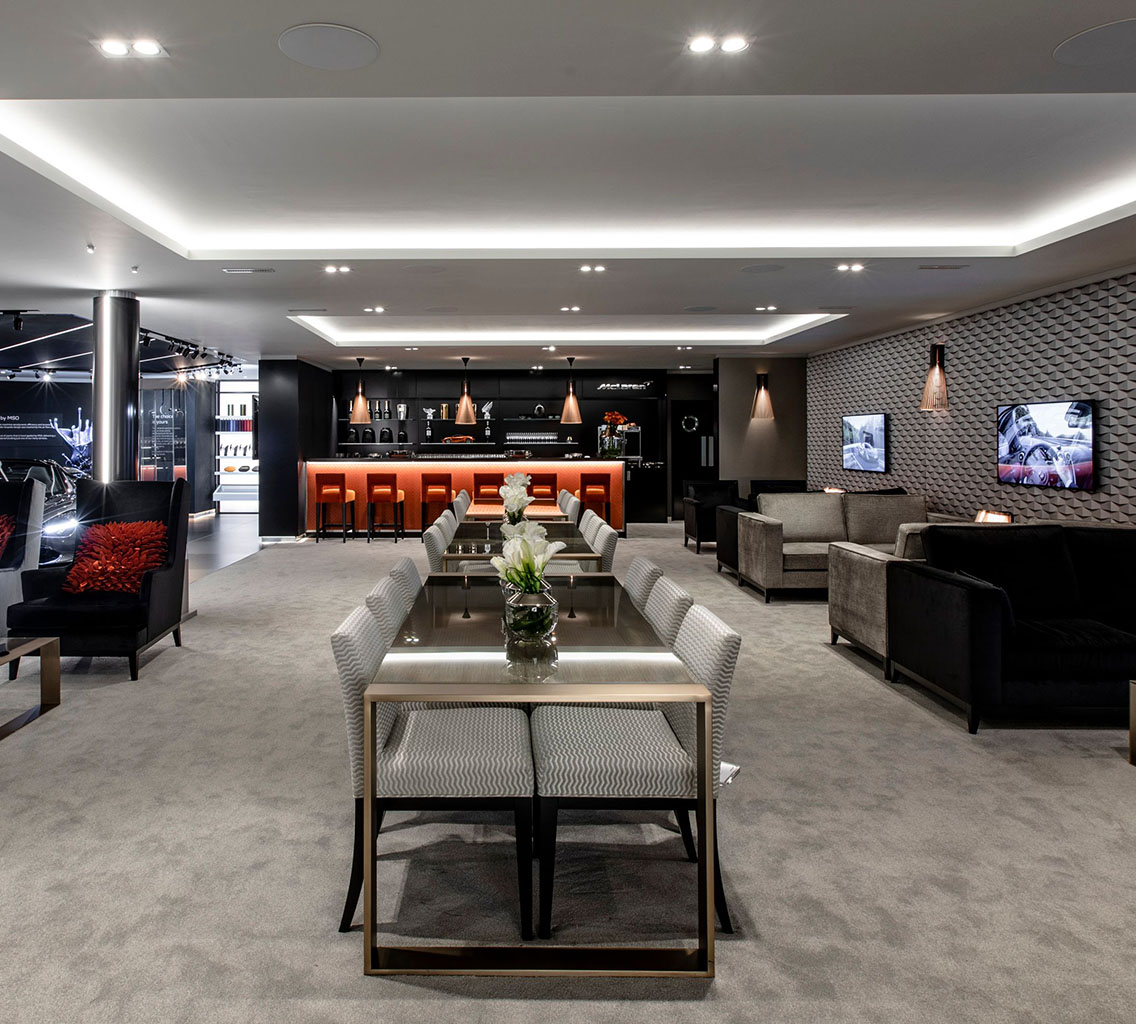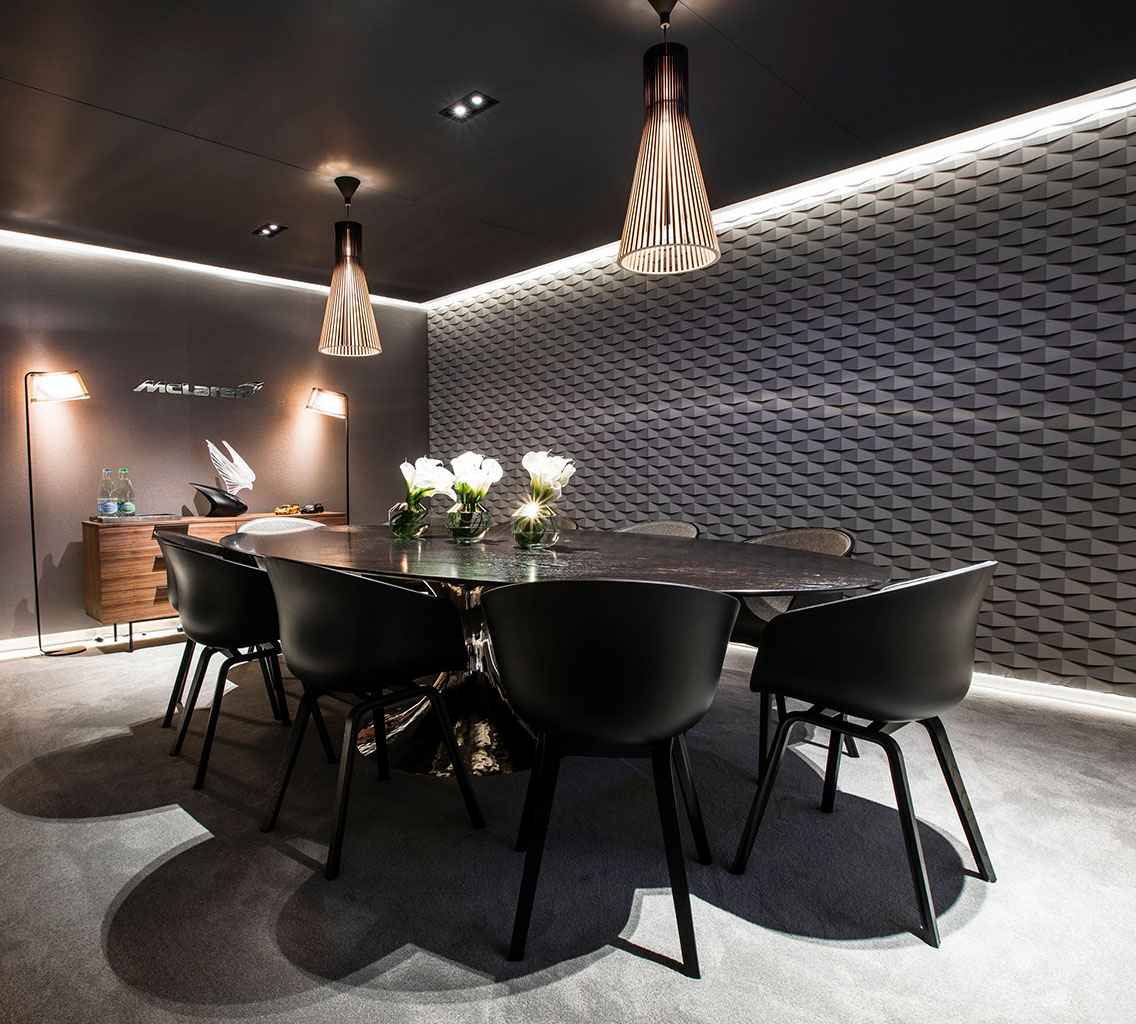 Further Examples Of Our Work