Creating a wow! moment, year after year
For five years, Lotus' brief to us for their Goodwood stand has stayed essentially the same. It has to be the biggest and best, visible across the Goodwood site. And they want us to deliver rich sensory experiences – every visitor to Lotus can get up close and personal with the cars, without being asked to stay behind barriers or keep their fingers to themselves..
It's a brief that's music to our ears: we're always looking to push harder, re-think what's possible.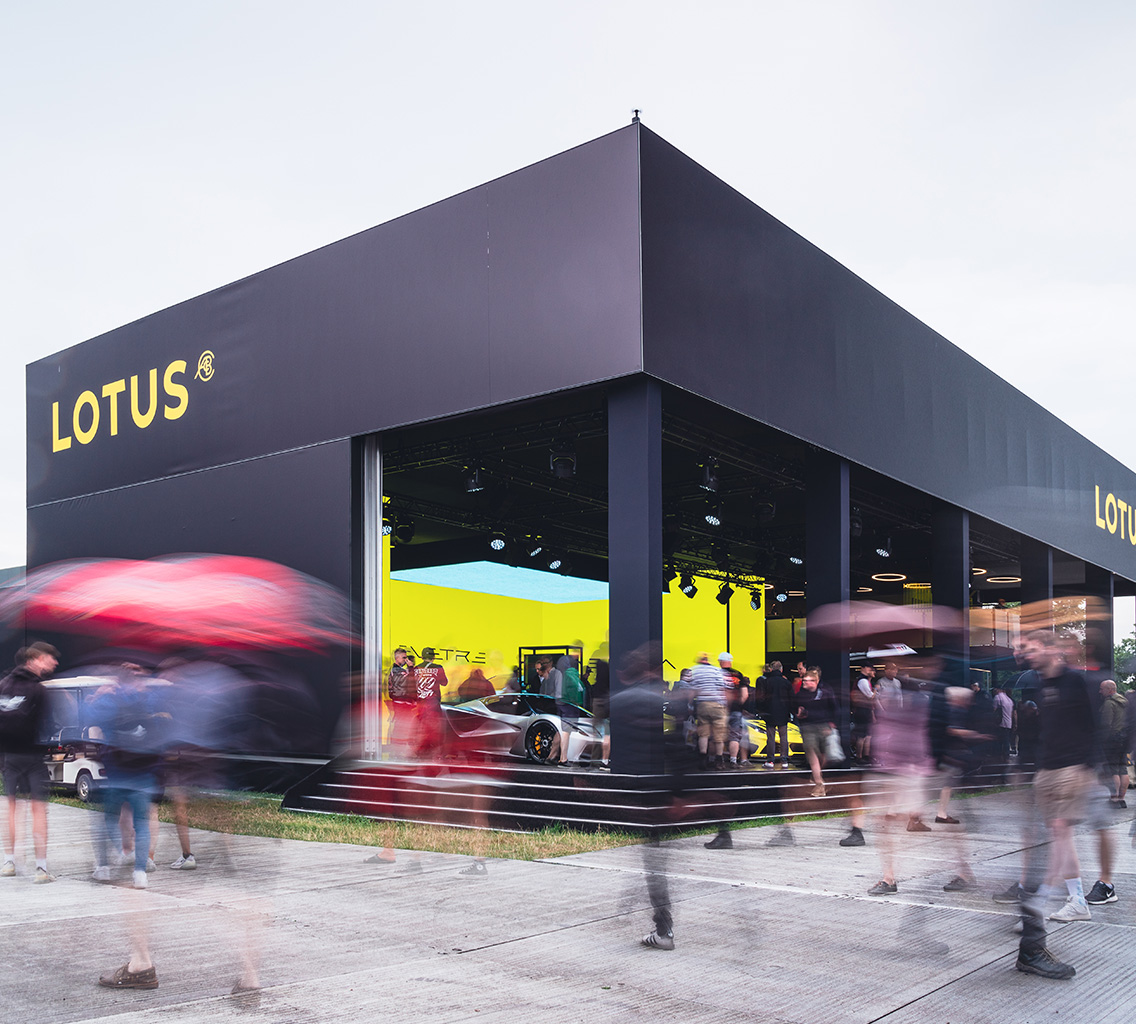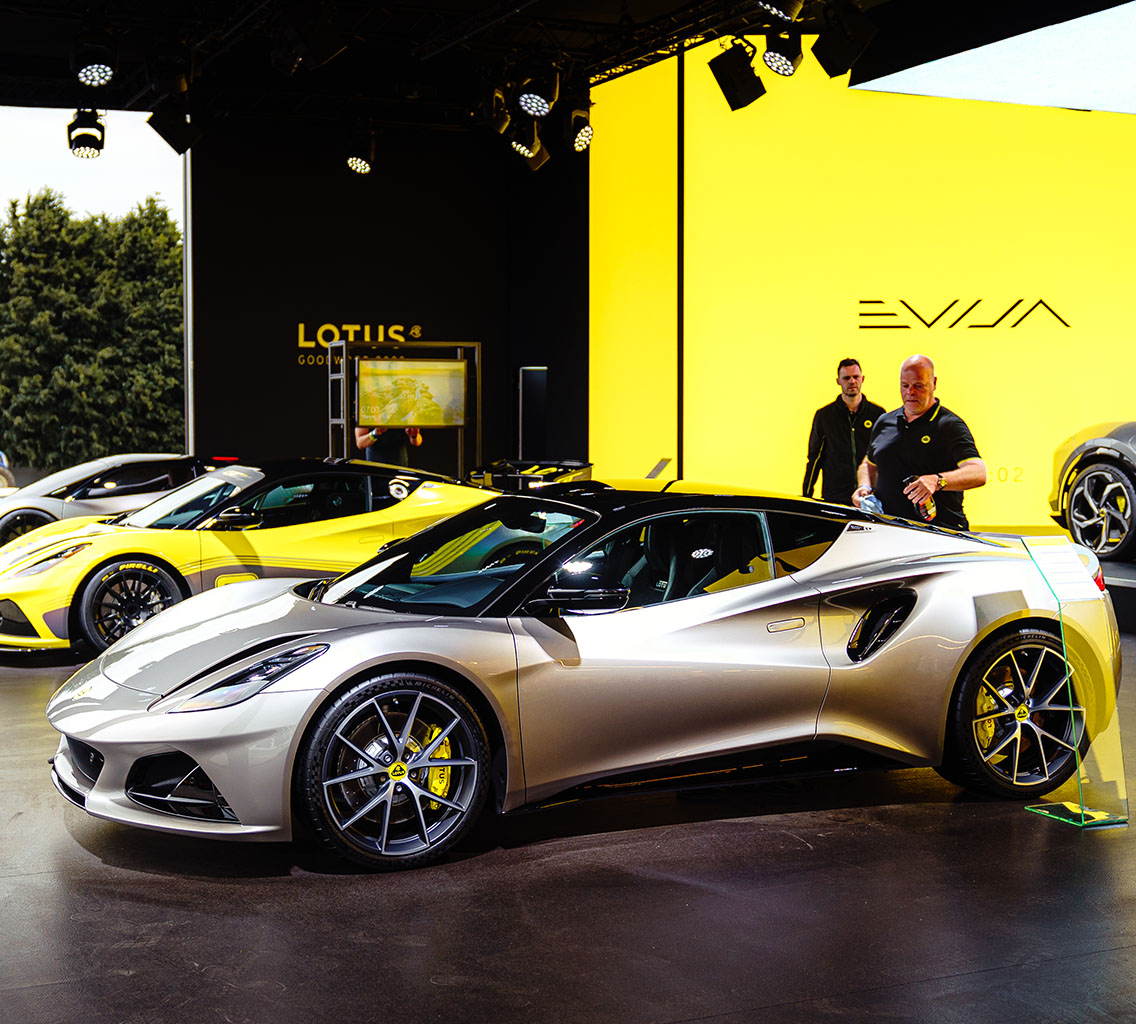 It's no easy task creating an immersive experience for all comers outside in the unpredictable British weather, but we aren't interested in 'easy'. We pride ourselves on doing something fresh and different each year, creating an attention-grabbing presence for Lotus and giving ourselves a fresh set of health and safety hurdles to jump.
Alongside the glamorous-looking tasks like installing a huge LED wall with rolling bespoke content, designing hospitality and merchandise areas and staging the cars, we manage all the more mundane aspects such as ensuring there's mains power and managing water and waste.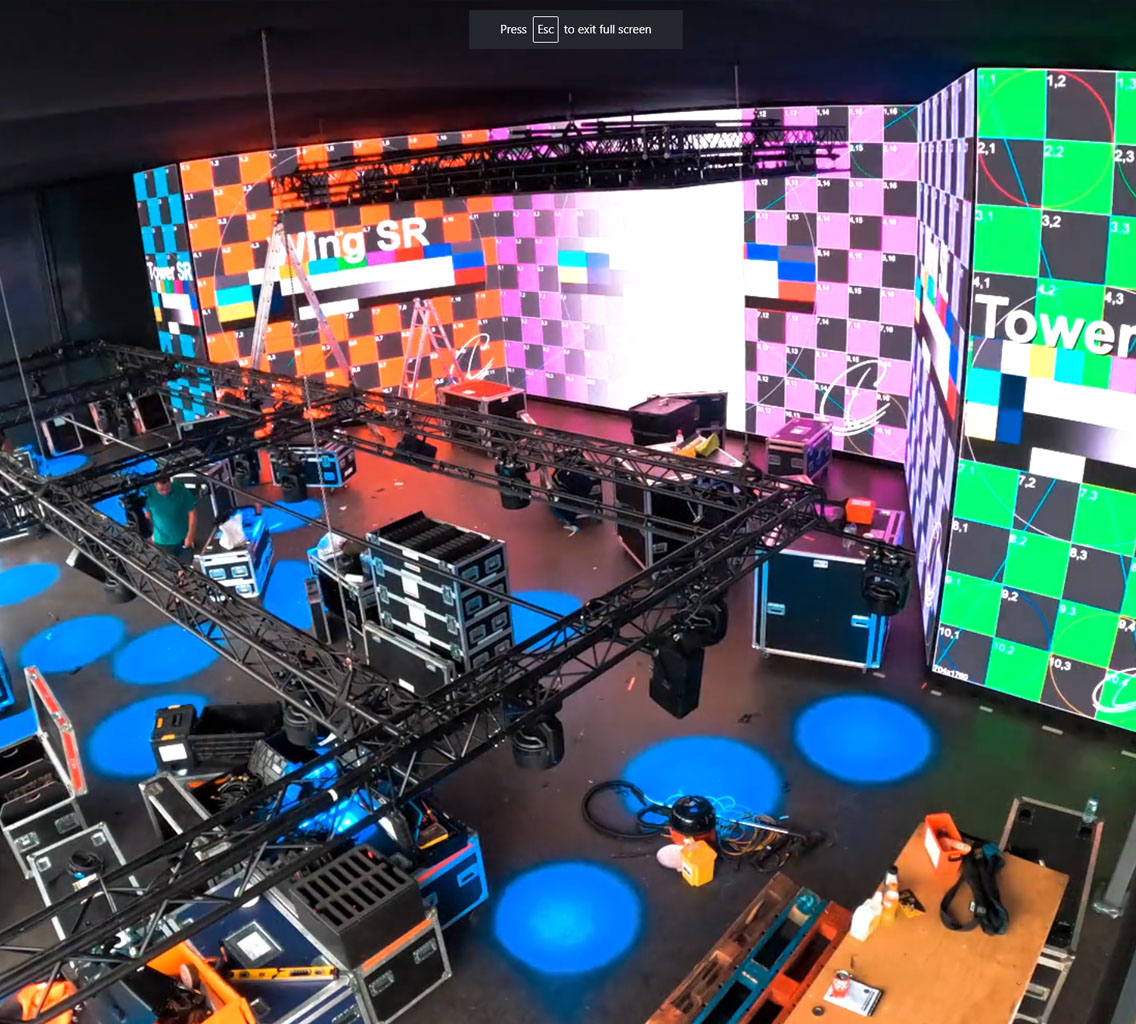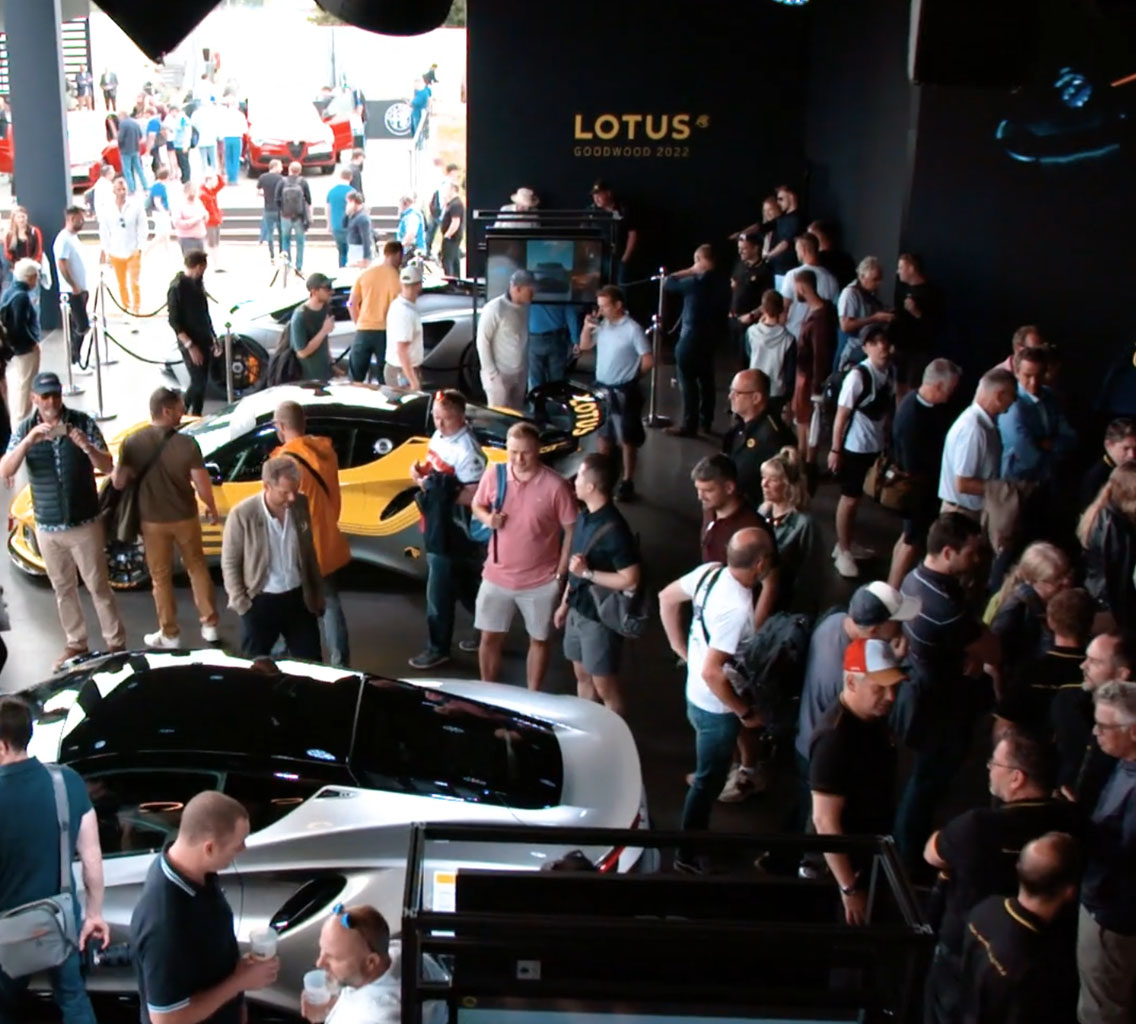 The Lotus Goodwood stand always features product launches. Raised awareness and sales are key markers of success – high visitor numbers and multiple sales each year prove that
the 'go big or go home' approach works with the Lotus customer base.
Further Examples Of Our Work