Lotus Eletre reveal roadshow
Set design that's almost as smart as the car
If it looks like a Lotus, sounds like a Lotus and performs like a Lotus, it needs a reveal that evokes the sheer excitement the Lotus name inspires. And if the car in question is all-electric and makes innovative use of sustainable materials in its construction, the occasion had better reflect that respect for the planet, too.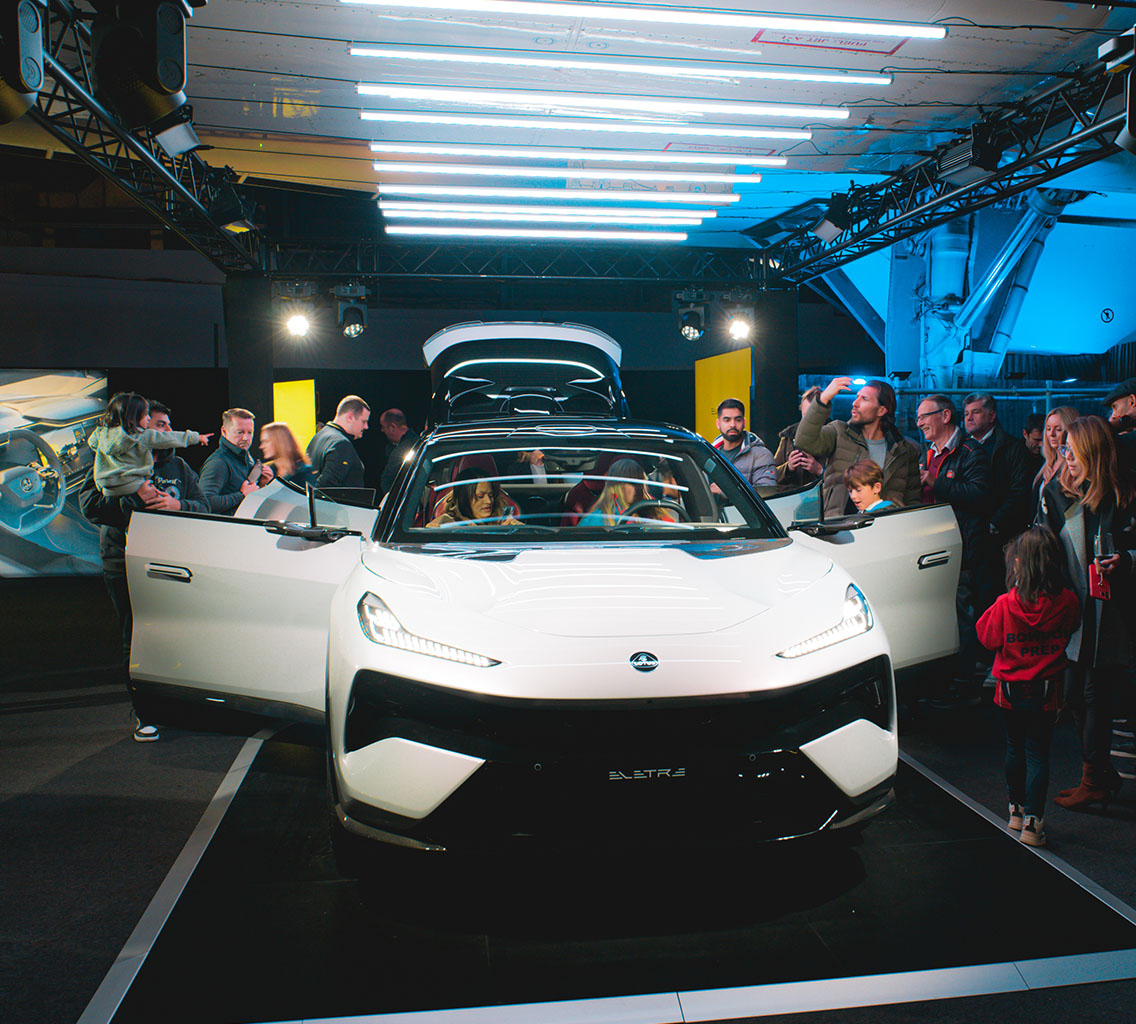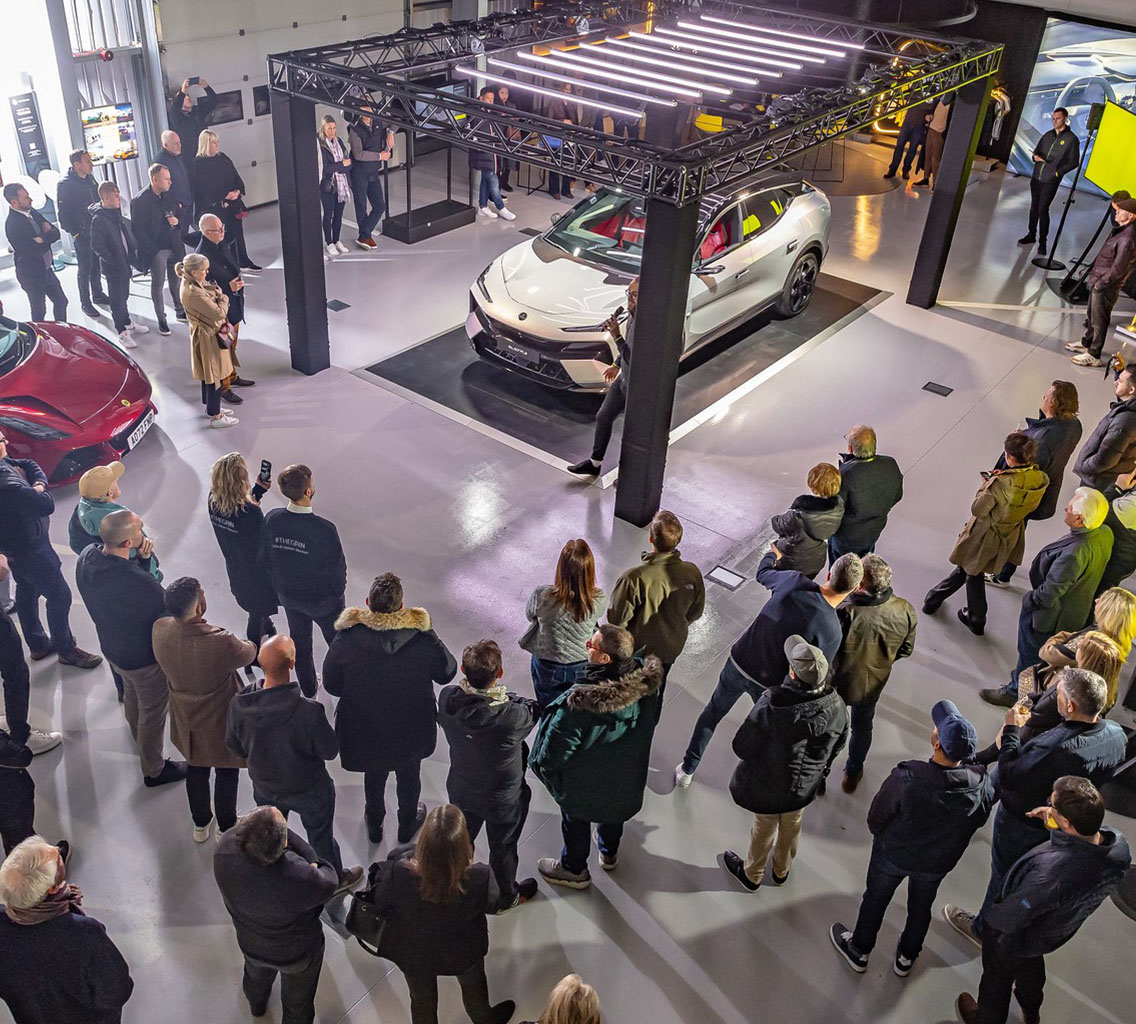 We designed and built a touring kit, complete with a jaw-dropping set, big screen, light and sound rigs, put it on a truck and took it out on the road in late 2022 to Lotus dealerships from Glasgow in the north to Lewes in the south. With the first cars not due for delivery until 2023, this 'Christmas come early' event was the first opportunity for Lotus afficionados to get their hands on the new models.  
The nifty bit is that the kit was modular so our crew could get it into each venue and fit it to the space super-fast – whatever its shape and size. And we honoured the greener credentials of the Eletre brand by choosing reuseable materials: everything can go back into our big storage facility ready for the next time someone needs to create an OMG! moment.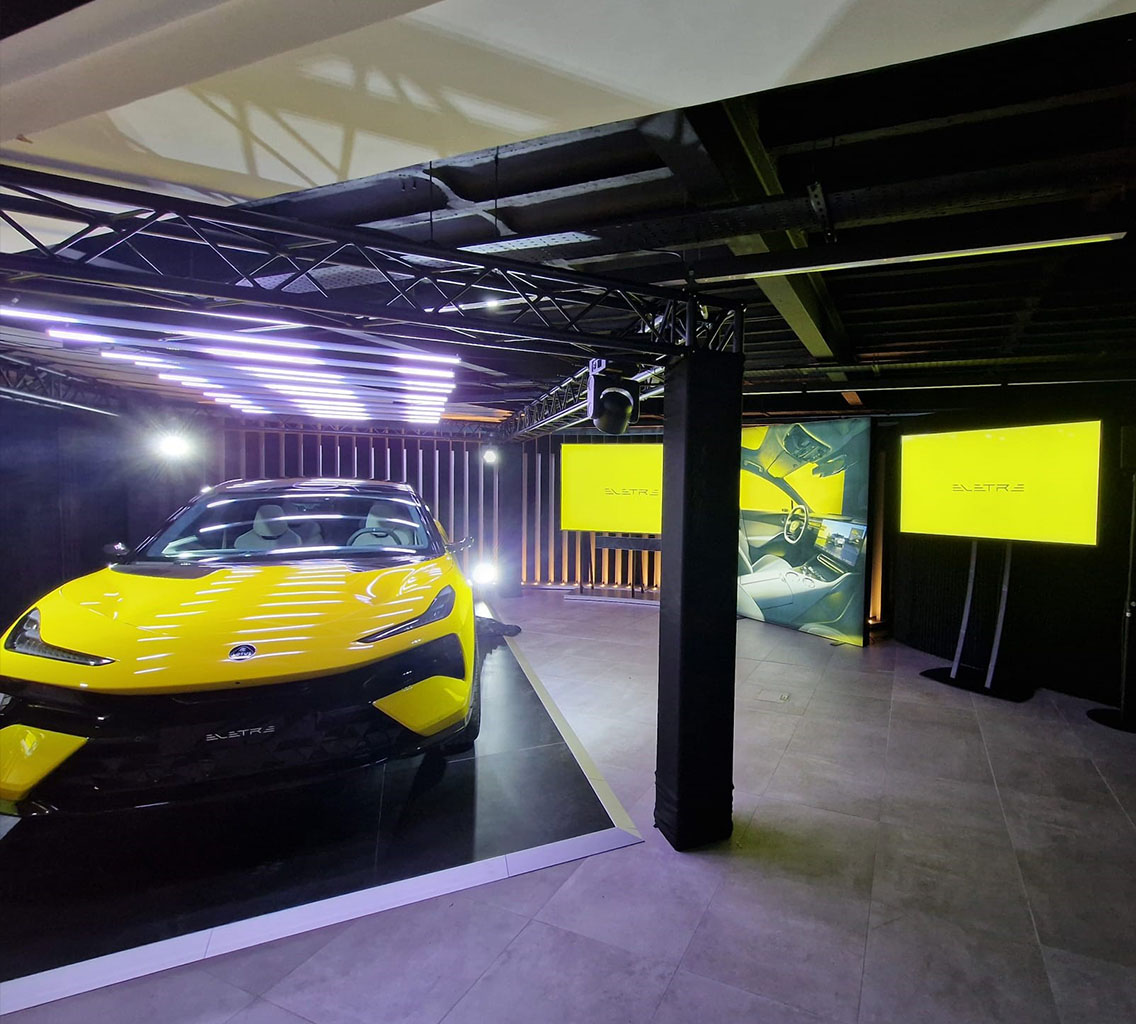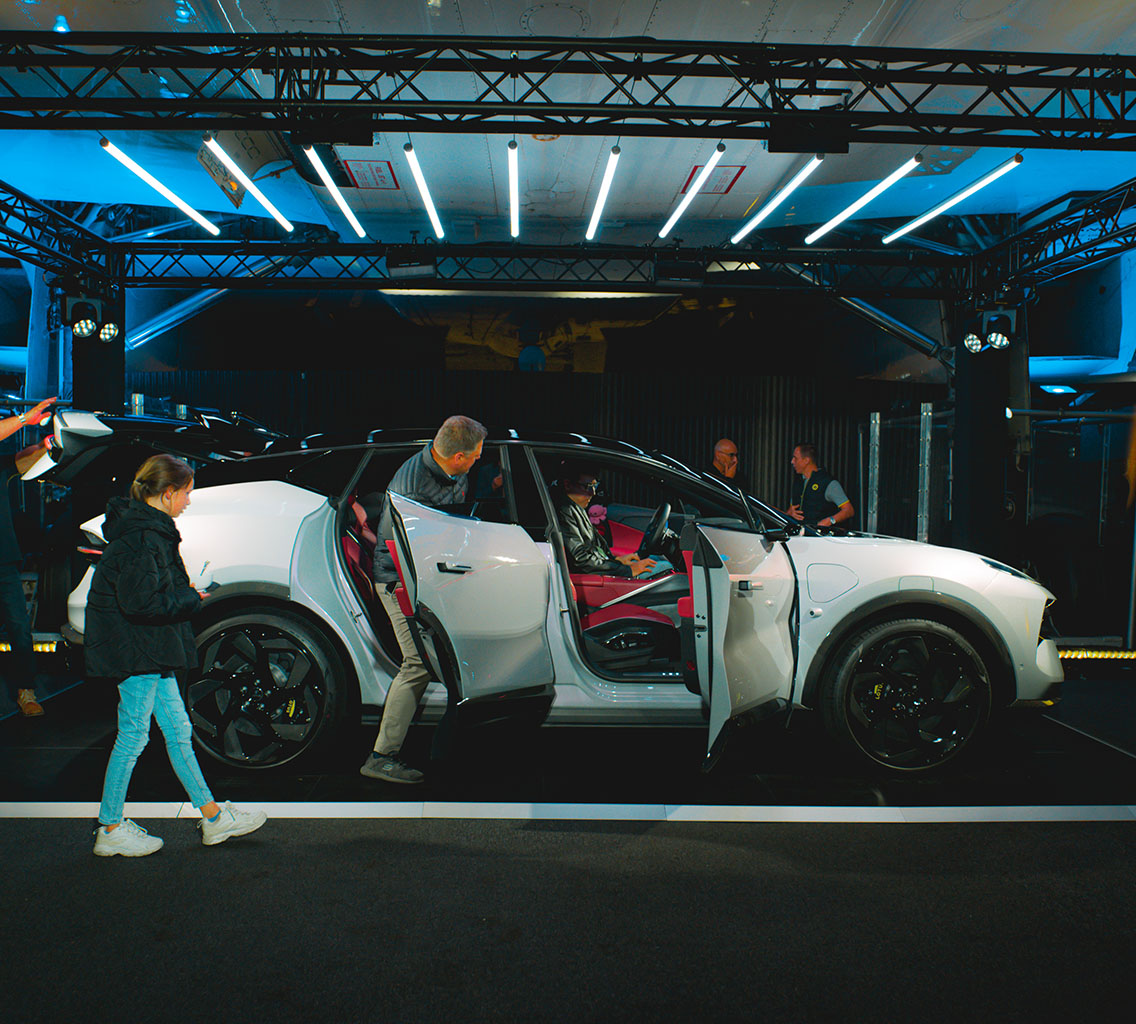 The tour had two purposes –  to reward and excite customers who'd already paid a deposit for their new Eletre and also to line up new orders. It clearly did its job.
More roadshow dates are being talked about for 2023.
Further Examples Of Our Work