Putting the life into live streaming
How to communicate a visionary roadmap to sustainability during Covid? Bentley realised it'd need a similarly visionary approach to virtual events. That's where ConnectLive came in. Briefed to inspire Bentley's employees and then grab the attention of the world's media, we knew we had to create a must-see happening to transcend the pandemic's gloomy mood and get people buzzing about the future.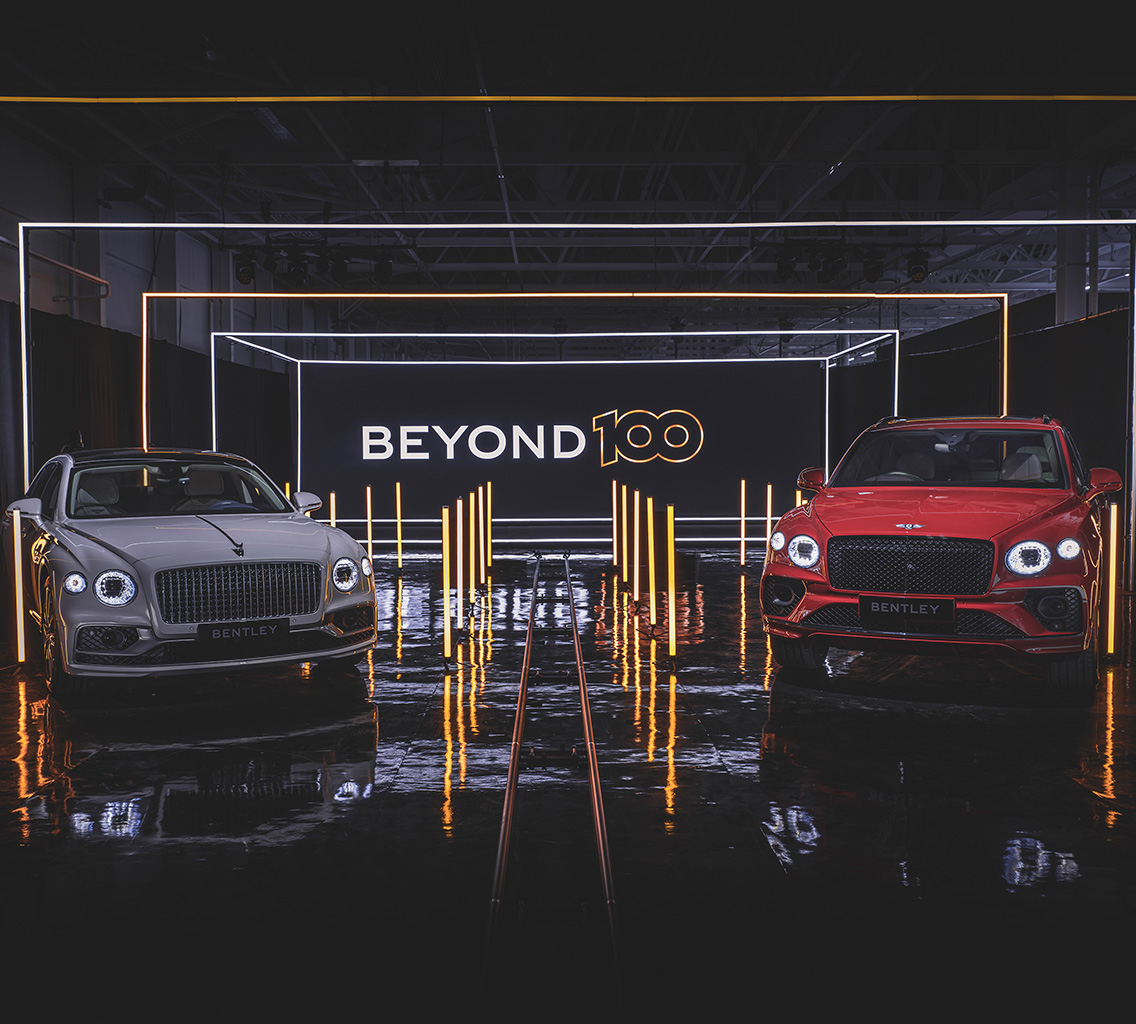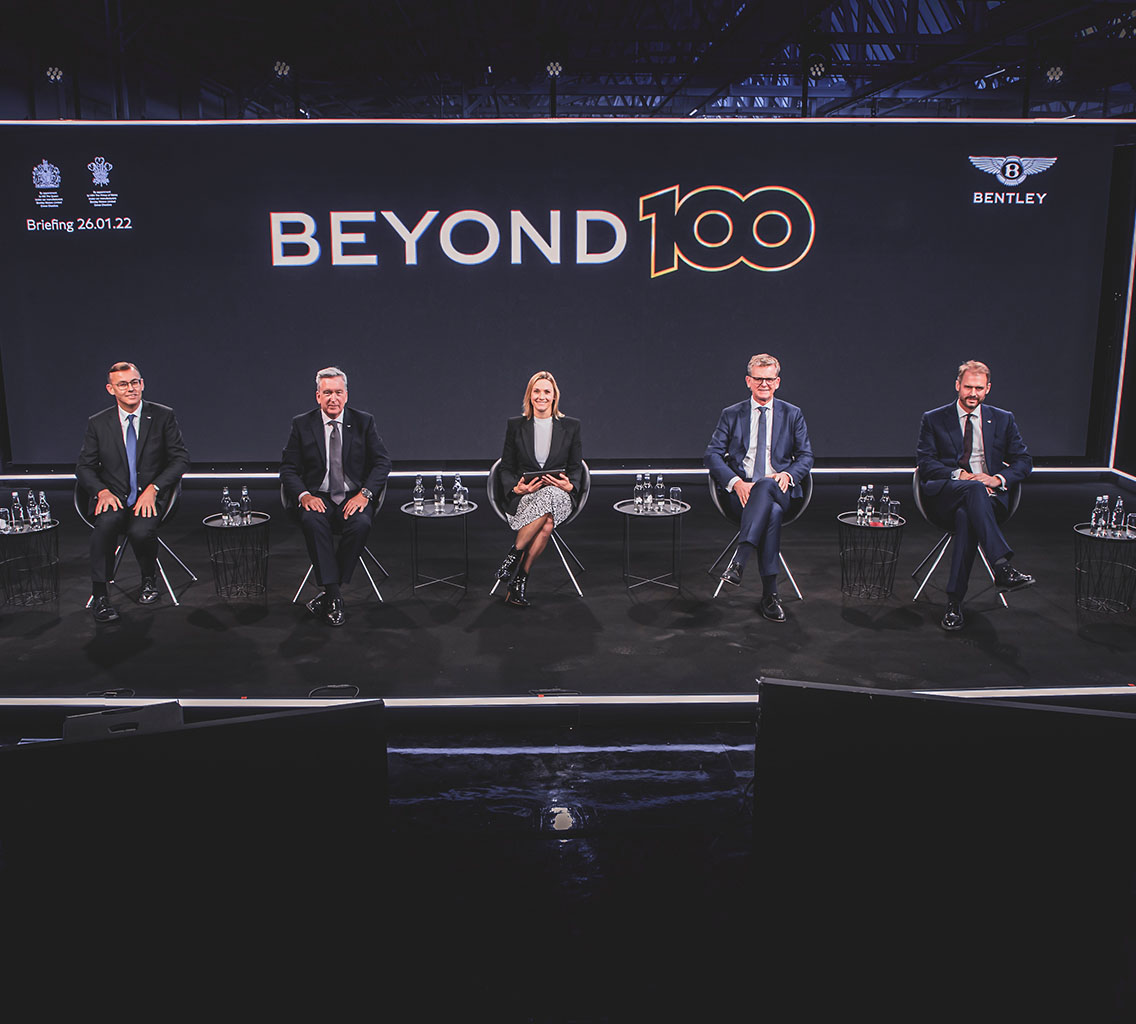 Taking the Plaza outside the Crewe factory as our first location, we gave Bentley employees an open invitation to join us at 7am, the start of a dark, wintry working day. Excitement built as we installed an LED screen on the back of a large truck as well as firepits, lighting rigs and sound systems – what could have been a trickle of mildly curious workers became a wave of more than 2,000 excited people.
We lit up the early morning sky and created space and opportunity for directors to fire their enthusiasm for Bentley's healthy future. And then we took things inside for a livestream to the waiting media. With cars lit up on a black glass floor, another huge LED backscreen, Vicky Butler-Henderson as event host and tracking cameras travelling around the set, Bentley presented their plans to the world.
We even developed a bespoke system that allowed audience members to submit questions live, so it was a genuinely participatory event that melted away the miles.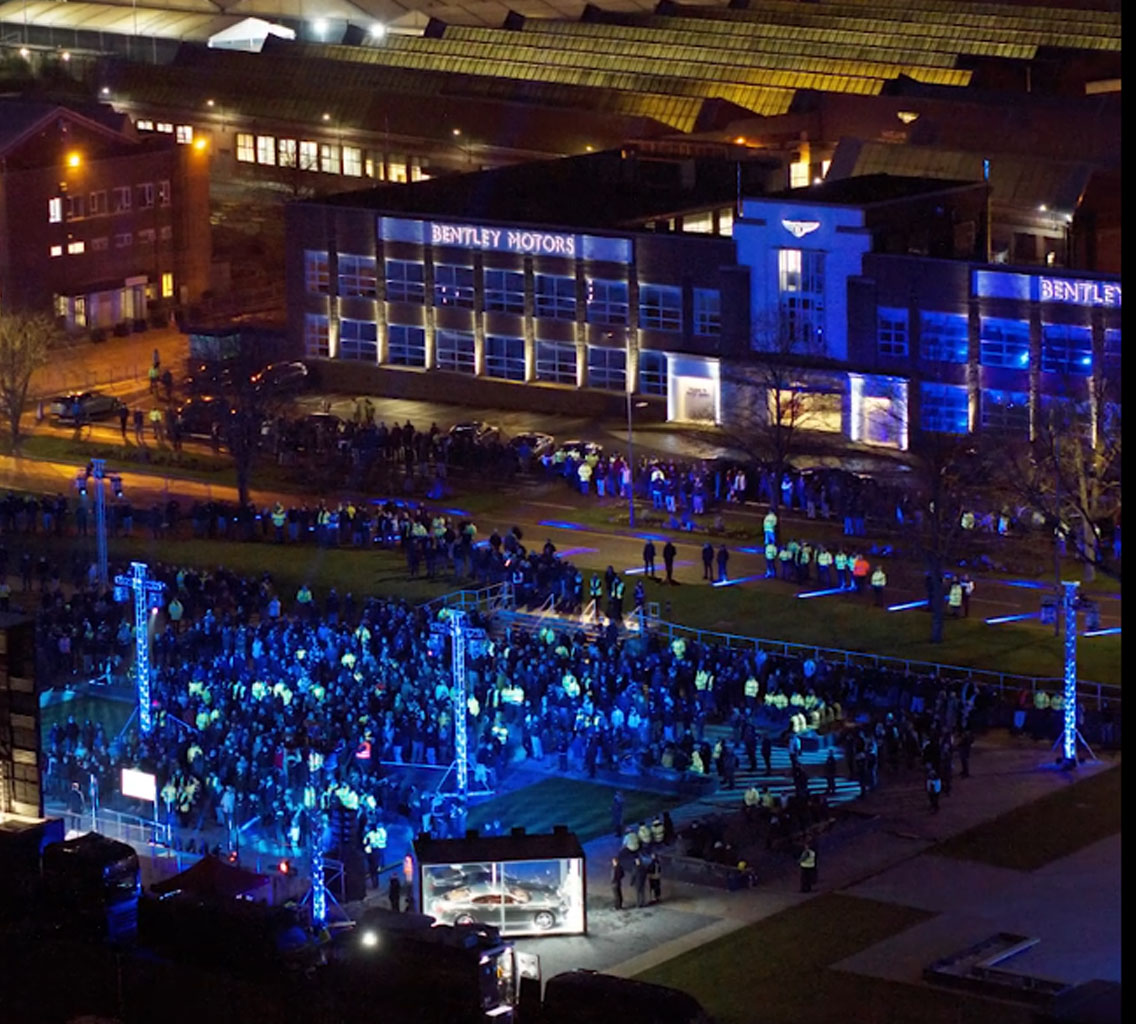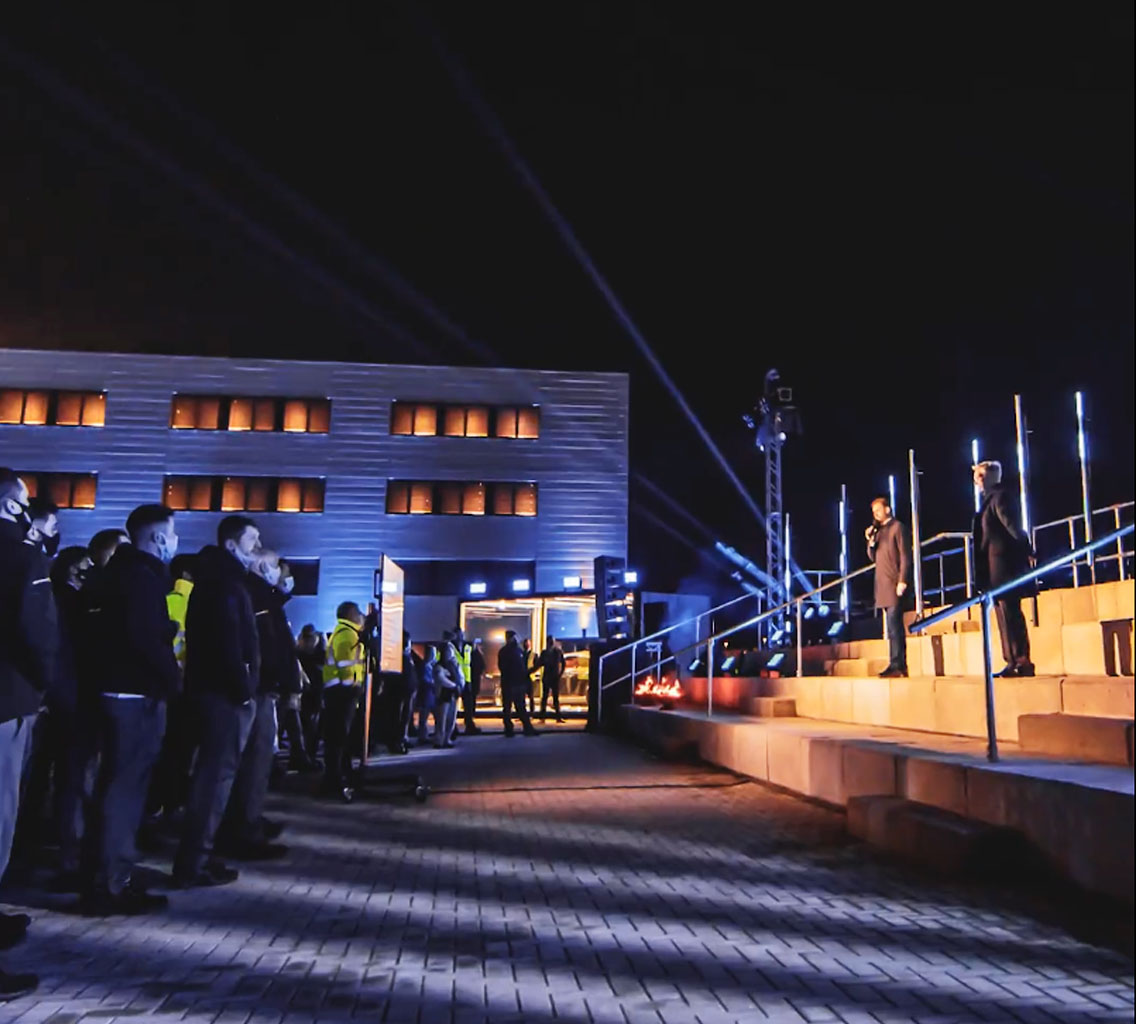 Over the two years when lockdowns repeatedly interfered with everyone's plans to travel and get together, we ran several of these livestreams for Bentley, reaching around 850 members of the media in 45 countries. Resulting news and feature coverage has been consistently higher than achieved with in-person events pre-pandemic.
Bentley is keen to continue with high profile livestreams in future, recognising that they have power to bring the brand in front of a wider audience – as long as they are exciting and impactful enough to grab attention.
Further Examples Of Our Work